Everything Bagel
Everything that has ever been or will be is also a part of this bagel.
Key Features
Tasty
Savory
Seedy
Might necessitate a toothpick
Contains itself
Homecoming Queen (Super Popular)
The standard bearer. Move over, Dolly Parton, the Everything Bagel is the true unifier in a divided america.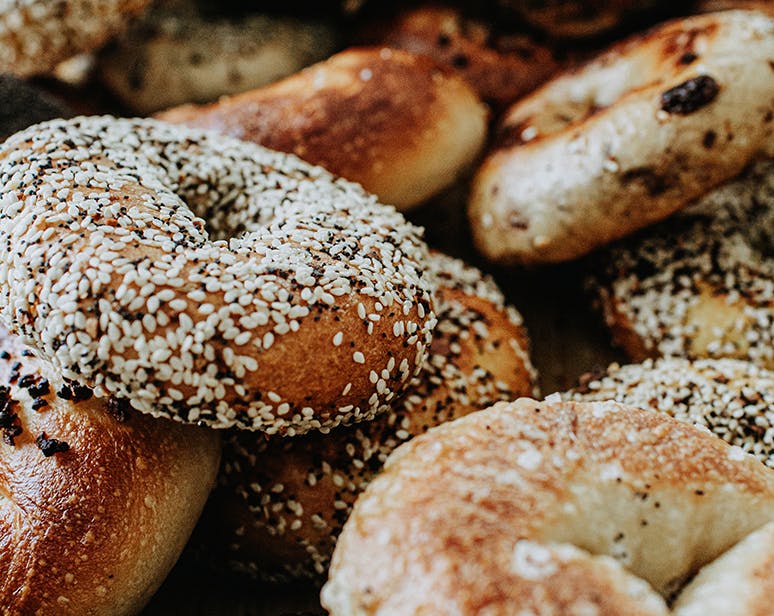 The most popular bagel, a house-made combination of sesame seeds, poppy seeds, onion, garlic, and salt combine to add a seedy, nutty texture and additional onion flavor and aromatic complexity to our ET bagel. With scallion and house-cured lox, there is not a better possible combination, within and outside of the bagelsphere. Yeah, we're throwing shade at you, Mr. Tortilla/Eggs/Cheese combination. Bagels over breakfast tacos!